THERMOSTAT RECALL! BE SURE TO CHECK YOURS RIGHT AWAY!
White-Rodgers, a major thermostat provider, has recalled over 1 million thermostats in the United States and Canada due to a fire hazard caused by alkaline batteries leaking onto the thermostat's circuit board.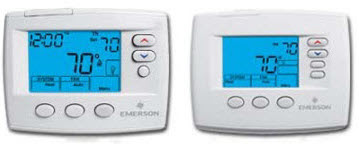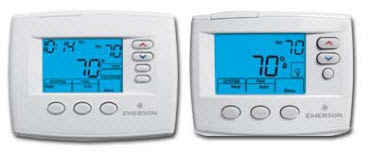 Which Thermostats are Subject to Recall? 

The digital thermostats are white with blue lighted screens and will have one of the following names printed on the front:

The thermostats have a battery door on the top, left-hand corner. There are three or four buttons to the right and three or four more buttons below the thermostat screen. 
Recalled thermostats do not show a battery icon on the left side of the blue lighted screen.
Only

 thermostats 

without

 a battery icon
are subject to recall.
What Should You Do?

If you own one of these brands, check your thermostat for the battery icon on the left-hand side of the blue lighted screen. If the battery icon is not shown, contact White-Rodgers to receive a free repair or a replacementthermostat.

Consumer Contact:

Call White-Rodgers toll-free at (888) 624-1901 from


7 a.m. to 6 p.m. CT Monday

 through 

Friday

—or visit their website at 

www.white-rodgers.com

 and click on the White-Rodgers 1F8x-04xx Thermostat Recall link found at the lower, left-hand corner of the homepage for more information.



Click here

 to access the full report from the United States Consumer Product Safety Commission.
Leave a Comment